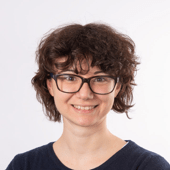 Valentina Falconi
Project Manager – Operations
It is not easy to describe what Inrego does:
The first time I stumbled on the Inrego name, I was at university studying companies that were 100% circular. Three years later I started working here doing projects to support the company's growth. Some consist of small adjustments that make life easier for colleagues, others are challenging and aim to create long term effects on the companies' processes, systems and operations.
It is not always easy to balance a circular system but it is a pleasure to keep this network alive together with the experts of the sector, while exploring and witnessing developments in the IT circular market.