Innovation, hållbarhet och teknik. Vi ser sambandet.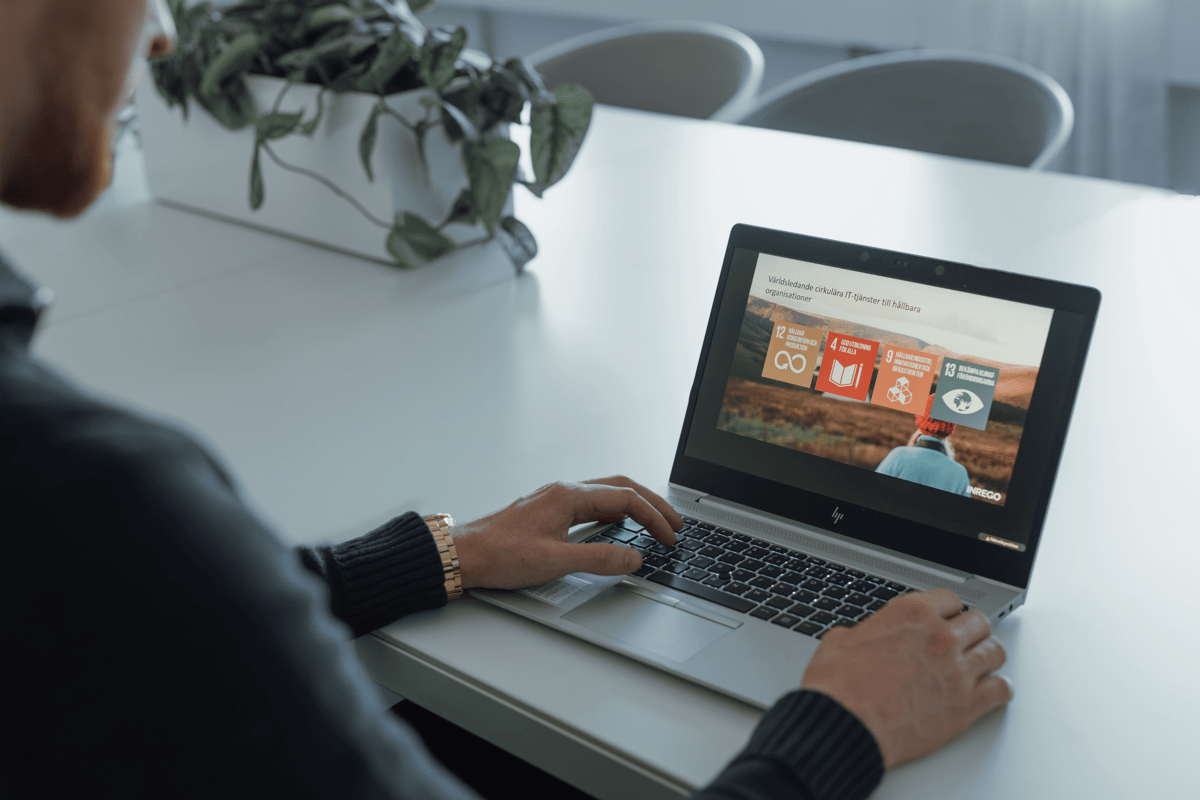 Vi förändrar framtiden för IT
Dagens sätt att konsumera IT är ohållbart. Varje år genereras e-avfall som överträffar vikten av hela kinesiska muren, den tyngsta sammanhängande konstruktionen på jordens yta.
Det tänker vi ändra på. Nu ställer vi om världens IT-konsumtion till att bli hållbar.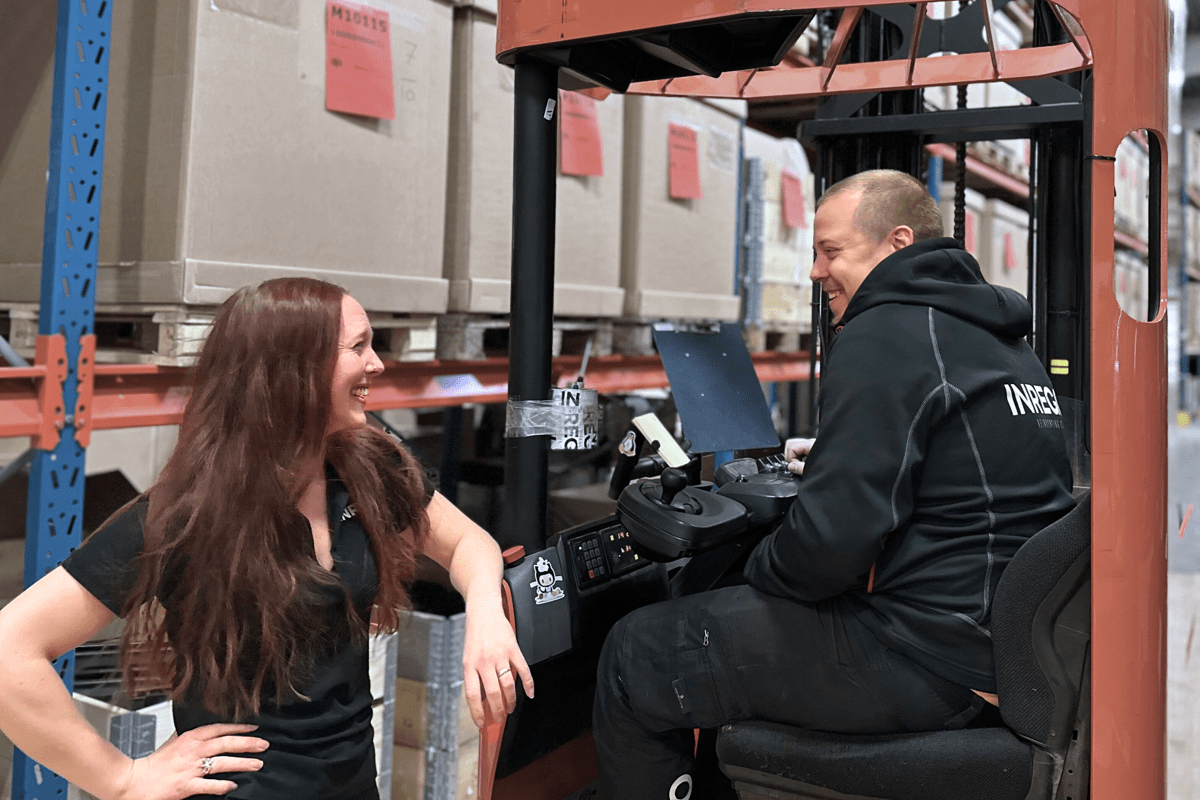 En plats att växa på
På Inrego spelar det ingen roll vad du har för bakgrund, kön eller ålder. Det spelar ingen roll om du har arbetat hela ditt verksamma arbetsliv med cirkulär IT eller om du just fått upp ögonen för ämnet. Vad som spelar roll är att du är driven, delar vår passion och att du är redo att nå nya höjder tillsammans med oss!
Vi tror på varje individs inre förmåga att utvecklas. På Inrego finns det därför stora möjligheter till att göra karriär, och vi kommer göra allt vi kan för att stötta dig i din strävan att utvecklas.
Vi är Inrego
Inrego är ett privatägt företag som präglas av utveckling, öppenhet och nytänkande. Våra värdeord är: rak rygg, glada ögon, stort hjärta och mycket vilja. Orden genomsyrar hela vår organisation och vårt arbetssätt.
Våra medarbetare beskriver oss som ett entreprenöriellt företag, med en familjär stämning och en can-do-mentalitet. Det är, tror vi, nyckeln till att vi lyckats bli det främsta företaget inom cirkulära IT-tjänster.
På Inrego ser vi till att varje dag skapa en bra företagskultur, om det så är genom öppna samtal med din chef, flexibla arbetstider eller riktigt roliga träffar med dina kollegor. För vi vet att när det känns rätt - presterar vi också bättre.

Läs mer om vår kultur här.
1995
Start
Vår grundare och vd Henrik, som då var student, såg ett behov av att ha råd med bra teknik. Han öppnar Inrego i Lund och för studenter.
1999
Skolorna hakar på
Fler ser fördelarna med en återanvändning. Skolor börjar köpa cirkulär IT till sina verksamheter.
2004
Årets företagare
Vi expanderar! Bara några månader efter flytten till större lokaler, vinner Inrego priset som årets företagare i Täby.
2010
Först i världen
Rekord. Som första företag på marknaden levererar vi utsläppsberäkningar på IT till våra kunder.

2012
Nytänk kring CO2
Framgången fortsätter. För att bli ännu bättre på hållbarhet blir vi ett av de första företagen i världen att gräva ner våra CO2-utsläpp.
2021
Årets återanvändare
Vi vinner priset som Årets återanvändare!
2022
Unikt analysverktyg
Vi utvecklar ett unikt analysverktyg som hjälper våra kunder att bli ännu mer cirkulära och hållbara i sin IT-hantering.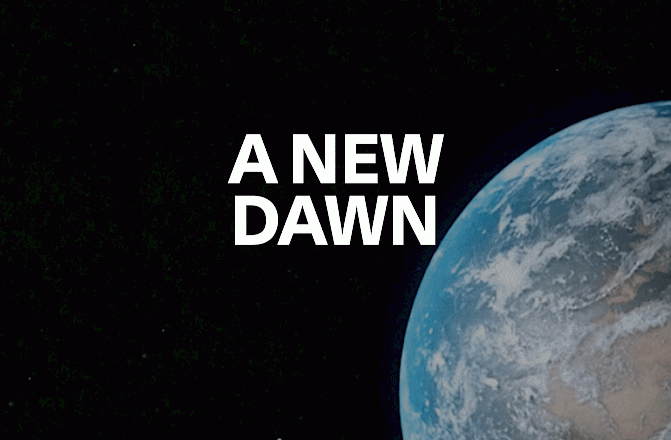 Ton CO2e besparas årligen genom vår återanvändning av IT
Medarbetare arbetar för Inrego och den cirkulära ekonomin
Unika produkter får varje år chansen att användas igen
Idag har jag jobbat mer än halva mitt liv på Inrego och fått utveckla mig själv otroligt mycket inom många områden, och framförallt har jag fått varit med och utveckla flera människor runt omkring mig till att nå bättre versioner av sig själva. Det har varit väldigt inspirerande för mig.

Christoffer Sandell

Divisionschef

Det är extra spännande när vi får in de senaste modellerna av datorer för då kan jag lära mig ännu mer och bli ännu bättre på det jag gör. Därefter sprider jag vidare den kunskapen till andra som också vill utvecklas. Är man nörd så är detta helt underbart!

Sofia Gröndal

PC Technician
Henrik Nilsson en av årets tre finalister till priset Hållbart ledarskap 2023!
Henrik Nilsson en av årets tre finalister till priset Hållbart ledarskap 20
Så påverkar vår elektronik miljön
Inrego – en smartare lösning
About Inrego
For over 25 years, Inrego has been at the center of the circular economy. Our experience has made us experts in reuse of IT.
Being part of Inrego means being part of our vision and the higher purpose that we are working towards. Together, we are changing the worlds IT consumption to become sustainable. Our business concept is to offer organizations the IT solutions of the future through reuse and sustainable services.
Inrego is a privately owned company with clear values and a corporate culture characterized by constant development, openness and innovative thinking. Our values are: Upstanding, Happy Eyes, Big Heart and Strong Will. Our employees describe us as an entrepreneurial company with a can-do mentality, where helpfulness, willingness to change and being solution-oriented are important qualities to thrive with us.
Today we are 170 employees with offices in Täby, Stockholm and Vantaa, Helsinki.
Already working at Inrego ?
Let's recruit together and find your next colleague.